Contest Traffic Violations With Tehama County Attorney
When it comes to traffic violations, charges can range from "slap-on-the-wrists" to serious criminal offenses. From speeding tickets and driving while texting to driving with open alcohol or marijuana, being charged with a traffic violation in the state of California can result in license suspension, fines, higher insurance rates, and even imprisonment.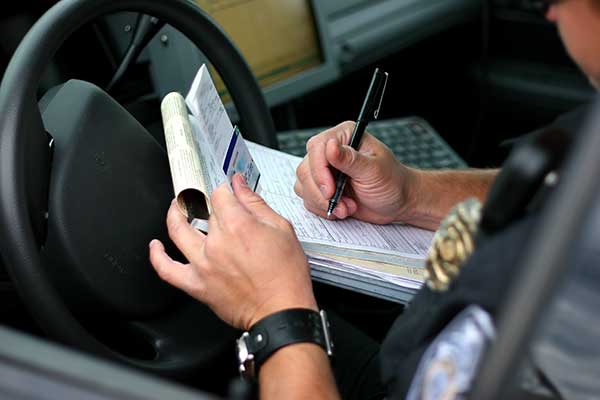 With Alessio Larrabbe as your legal counsel your rights to your freedom and driver's license will be protected. Our representation may result in your case being dismissed, reduced to a "Non-Point offense," or resolved by obtaining a referral to traffic school, even when you may not be eligible. These outcomes may keep the conviction and points off your record and save your California Driver's License.
Types of Traffic Violations
With experience as both a prosecutor and a criminal defense attorney, Alessio Larrabee has worked on a wide variety of traffic violation cases, including:
Driving Under the Influence (DUI)
Driving While Intoxicated (DWI)
Hit and Run
Reckless Driving
Speeding
Failing to Stop at a red-light
Failing to Yield to another vehicle or pedestrian
DUI Checkpoint Stops
Driving on a Suspended License (VC)
Driving without a Driver's License
Unsafe Lane Changes
Open Container of Marijuana in a Vehicle
Open Container of Alcohol in a Vehicle
The Importance of Defense Attorney
When charged with a traffic violation or issued a ticket, many individuals fail to realize the implications that come with it. Paying a ticket is considered to be an admission of guilt. Admitting guilt means that you are "convicted" of the offense and will receive points on your driving record. Accumulating points can result in the suspension of your driver's license and an increase in your insurance premiums.
Instead of admitting guilt, a traffic violations attorney like Alessio will fight the citation, which can result in the charges being dismissed, or reduced, or you can secure a "not guilty" verdict at trial.
Book a Free Consultation
If you or someone you love has been arrested, charged with a crime, issued a citation, detained, searched, or questioned by police in Tehama County, CA, or the surrounding areas, contact the Law Office of Alessio Larrabee today at (530) 526-8796 or fill out the online form to schedule a free legal consultation.