Drug Crimes Attorney in Tehama County
Whether you've been charged with possession of illegal drugs or for unlawfully selling legal prescription medication, a drug crime is a serious offense in the state of California.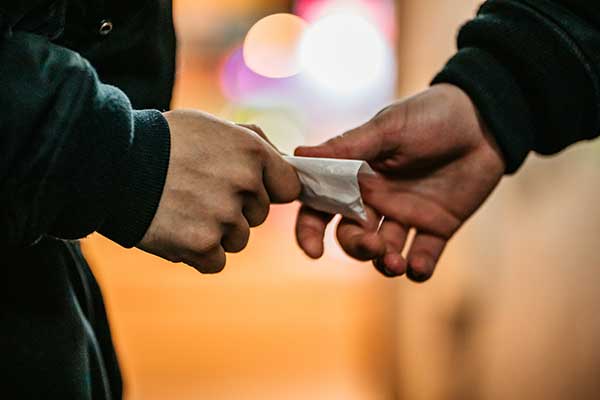 In fact, California leads the United States with drug prosecutions. The penalties for a conviction of a drug crime can vary greatly. The prosecutor files charges depending on the type of drug, the quantity, whether the drug is possessed for personal use or for sale, and the past criminal record of a person.
Having prosecuted as well as provided counsel on numerous drug crimes, Alessio Larrabee is highly skilled and experienced in how to protect your rights when charged with these types of crimes.
Types of Drug Charges
With experience as both a prosecutor and a criminal defense attorney, Alessio Larrabee has worked on a wide variety of drugs on both sides. Some drug crimes he can help you with include:
Drug Manufacturing
Drug Possession/Possession of a Controlled Substance
Drug Sales/Transportation
DUI/Drugs
Felony Drug Charges
Marijuana Cultivation
Marijuana Sales
Medical Marijuana/Compassionate Use Act
Misdemeanor Drug Charges
Possession for Sale
Possession of Cocaine
Possession of Ecstasy
Possession of Heroin
Possession of Marijuana
Possession of Meth
Possession of Paraphernalia
Under the Influence
The Importance of Drug Charge Defense Attorney
Drug laws are some of the most complex laws in the United States, so it's highly important to have an aggressive, meticulous, and experienced attorney on your side in the event that you are charged with a drug crime. These types of cases will require a thorough investigation into the state's case against you. Typically, an evaluation will need to be conducted to learn why law enforcement officers believed they had probable cause to arrest you. Additionally, a drug-related charge will often trigger constitutional issues such as your rights against unreasonable search and seizures or your right against self-incrimination.
Possession with the intent to sell a controlled substance is also more severe than simple possession. Depending on the case, Alessio can convince the court that you possessed the drug only for personal use and not to sell it. As a result, you may be entitled to participate in a drug diversion program, such as PC1000 or Proposition 36. Upon successful completion of drug diversion, your charges will usually be dismissed.
Book a Free Consultation
If you or someone you love has been arrested, charged with a crime, issued a citation, detained, searched, or questioned by police in Tehama County, CA, or the surrounding areas, contact the Law Office of Alessio Larrabee today at (530) 526-8796 or fill out the online form to schedule a free legal consultation.